This page provides registration information and the registration link for the Eurographics'2021 main conference.
Note that the EG'2021 registration does not include an automatic registration to the
Eurographics Association
. You are advised to visit the
Eurographics membership page
to become a member of Eurographics and benefit from the mentioned reduced prices. For information purposes, the actual fees to join the Eurographics Association are: 80€ for the regular membership and 45€ for the student membership.
Eurographics'2021 thanks its sponsors: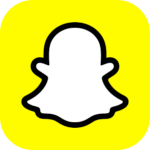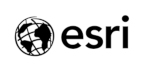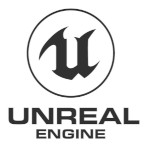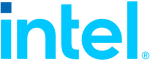 Thanks to our sponsors, we can keep the registration fees fairly low!
For Eurographics'2021 you can register either individually or via your lab.
If you register individually, the following fees apply:
| | Early Bird | Regular | Late |
| --- | --- | --- | --- |
| | until February 28 | until April 18 | after April 18 |
| EG member | 70 € | 90 € | 120 € |
| non-member | 105 € | 150 € | 220 € |
| student EG member | 35 € | 45 € | 60 € |
| student non-member | 70 € | 90 € | 120 € |
If you register via your lab, then your lab has to register first:
| | Early Bird | Regular | Late |
| --- | --- | --- | --- |
| | until February 28 | until April 18 | after April 18 |
| lab EG member (OM) | 350 € | 350 € | 450 € |
| lab non-member | 600 € | 600 € | 700 € |
and then everyone with an email address from that lab can register without further cost. It is, however, essential that every participant registers with her/his name, so that EG'2021 can send them individual access codes.
Authors and GOA
All authors are entitled to register at the early bird rate also after February 28. Furthermore, for every accepted full paper, short paper, state-of-the-art report and education paper one author is required to pay the Gold Open Access fee, which is 260 € for EG members and 340 € for non-members. For poster authors a reduced Gold Open Access fee of 50 € applies. In return, all authors are entitled to pay the early bird fee until April 18. Invited presentations from papers previously published in CGF, TVCG or other journals are not required to pay the Gold Open Access publication fee since those papers have already been published under other conditions.
Conference Registration
Every registration includes full access to all sessions of the conference, including the keynotes, the tutorials, and the online social events. We also plan a small surprise for all participants registered until April 18, 2021!
Students
Student registration is a full conference registration at a discounted rate for students. A student is defined as a BSc, MSc or PhD student. To register as a student a copy of your student ID card or a letter confirming your PhD status (start and expected end date) written by your supervisor is required. Your student ID card or your PhD status has to be valid at the time of the conference. A scanned copy of student ID card or the letter (readable and in English) should be e-mailed to the Eurographics Registration Office: registration-eg2021@eg.org . Without this proof, the regular registration fee will be charged.
Labs
A lab is defined as an organizational entity at one geographic site. Examples for labs: Siemens-Vienna, INRIA-Sophia Antipolis, Fraunhofer-IGD Darmstadt, University of Stuttgart.
Co-located Events
A few Eurographics workshops will take place the days before and after the main conference. For each of these you have to register extra on their web pages, accessible via co-located events .
Terms and conditions for registration
Registered participants may cancel their registration until April 18, 2021. There is a cancellation fee of 30 €. The rest of the registration fee will be refunded after the conference. There is no refund of registration fee for cancellations received after April 18, 2021. Cancellation requests must identify the registrant's name, email address and amount paid. If you need to cancel your registration, please inform the Registration Office immediately by e-mail: registration-eg2021@eg.org .
Data Protection Regulation
The participants of Eurographics'2021 expressly take note and are informed in accordance with Article 13 of the General Data Protection Regulation (GDPR) that the following personal data disclosed to the organizer by the participants themselves or by third parties (e.g. their association) for the purpose of fulfilling the contract for the participation at the event by us, TU Wien, Karlsplatz 13, 1040 Wien, www.tuwien.ac.at, as the organizer and therefore responsible within the meaning of Article 4(2) GDPR, i.e., collected, recorded, stored, used or disclosed to third parties by transmission or disclosure with or without the help of automated processes:
Name (first name, last name, gender), address, affiliation, communication data.
We need the provision of this data to provide our contractual services, without which it would not be possible. We process this data for the duration of the fulfillment of the contract or statutory retention requirements. At most, this data will only be passed on to third parties for the fulfillment of the contract or legal obligations that affect us. You have the right of information, correction, deletion, objection and data transfer as well as the right to lodge a complaint with the responsible data protection authority (at www.dsb.gv.at). You also have the right to revoke your consent at any time, although despite your revocation, data processing may still be permitted due to other legal reasons.
Suitable technical and organizational measures have been taken to protect your personal data.
Photos (screenshots), videos, and sound recordings may be made during the event. As a participant of EG'2021 you agree that such material may be reproduced, published (also in electronic form) or duplicated by the organizers, possibly including your name and affiliation, provided that this does not affect any legitimate interests of you in your own image.
Detailed information on the processing of Personal Data
Personal Data is collected for the following purposes and using the following services:
Analytics
The services contained in this section enable the Owner to monitor and analyze web traffic and can be used to keep track of User behavior.
Google Analytics with anonymized IP (Google Inc.)
Google Analytics is a web analysis service provided by Google Inc. ("Google"). Google utilizes the Data collected to track and examine the use of this Application, to prepare reports on its activities and share them with other Google services. Google may use the Data collected to contextualize and personalize the ads of its own advertising network. This integration of Google Analytics anonymizes your IP address. It works by shortening Users' IP addresses within member states of the European Union or in other contracting states to the Agreement on the European Economic Area. Only in exceptional cases will the complete IP address be sent to a Google server and shortened within the US.Personal Data collected: Cookies and Usage Data. Place of processing: United States – Privacy Policy – Opt Out. Privacy Shield participant.