Wētā FX: The Way of Water Technology
Pavani Rao Boddapati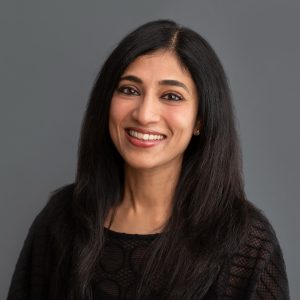 Abstract: Join Wētā FX's VFX Supervisor, Pavani Rao Boddapati, as she takes a deep dive into the story behind the creation of the 2,225 water shots seen in Avatar: The Way of Water. The ambitious story required new technology and techniques as well as close collaboration
between researchers, developers, artists, production, and of course, Director James Cameron, to bring his artistic vision to life. The films development spanned over five years, beginning in 2017 with the Water Development Project. Pavani will discuss what this project entailed and how it was used to evaluate and continuously refine the water pipeline to ensure the toolset could support a crew rapidly onboarding to deliver thousands of these shots with consistent industry leading high fidelity.
It was essential that the look and feel of the water felt cohesive throughout the sequences as it interacted with other elements and characters. To achieve this realism and ensure scalability and consistency across the shots, the team took a physics-based approach while developing our in-house technology. Pavani will touch on some of the new features that were introduced to our existing rendering system Manuka – including the ability to  look through water and manipulate reflections and refractions using secondary deep data. Pavani will also explore our new unified simulation framework, Loki, which enabled meticulous control of water, fire, hair and cloth elements. The culmination of these technological advancements helped push the boundaries of visual effects and expanded the immersive world of Pandora.
Bio: Pavani began her visual effects career at Rhythm and Hues in Los Angeles before joining the lighting team at Wētā FX for James Cameron's Avatar. She moved on to Rise of the Planet of the Apes and worked as a CG Supervisor on all three of Peter Jackson's The Hobbit films. Pavani was also CG Supervisor on Maze Runner: The Scorch Trials and on Steven Spielberg's The BFG. She was a Sequence VFX Supervisor on Alita: Battle Angel, for which she spearheaded the underwater sequence for the Crashed Warship environment. Pavani has been leading the development of Wētā FX's next generation water pipeline. As part of this, a cross-functional team of artists and researchers across disciplines integrates lighting, fluids, rendering and animation to create photorealistic water for any conceivable situation or sequence. This monumental work has led to Pavani's role as a VFX Supervisor on Avatar: The Way of Water.
What are mental images, and why do we have them?
Thomas Naselaris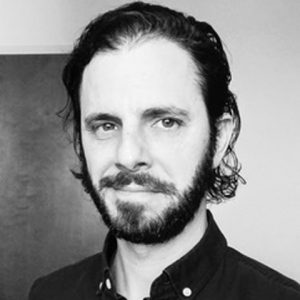 Abstract: For many people the experience of mental imagery is inseparable from thinking and remembering. Others don't experience mental imagery at all. Individual variation in the subjective experience of mental imagery has fueled millennia of debate about what mental images are, and what our minds do with them. We argue that mental images are approximate visual representations that are independent of visual input. Using computational models that map mental images to human brain activity, and map human brain activity to mental images, we provide strong evidence for this characterization of mental imagery, and reveal some of the ways in which mental images approximate seen ones. To answer the "why" question, we propose a theory about the computational work that mental images do. According to this hypothesis, mental imagery functions as a useful form of inference that is conditioned on visual beliefs. We implement this form of inference in a simple generative model of natural scenes, and show that it makes testable predictions about differences in tuning to seen and imagined features. We confirm these predictions with a large-scale neuroimaging experiment in which human brain activity was sampled while subjects generated hundreds of mental images. Finally, we will offer some speculations about why the subjective experience of mental imagery varies so dramatically across individuals and states of consciousness.
Bio: Thomas Naselaris received a Ph.D. in Neuroscience at the University of Minnesota and completed a postdoctoral fellowship at the University of California, Berkeley. He is an Associate Professor in the Department of Neuroscience at the University of Minnesota, and a member of the Medical Discovery Team on Optical Imaging and Brain Science at the Center for Magnetic Resonance Research. He is co-founder and currently Executive Chair of the Conference on Cognitive Computational Neuroscience.
Multum In Parvo: Level of Detail and Approximation Models at the Graphics Nexus
Tamy Boubekeur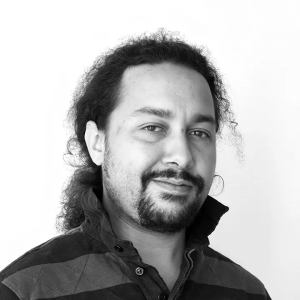 Abstract: to be announced
Bio:  Tamy Boubekeur is a researcher in computer science, specialized in 3D computer graphics. He is currently a Lab Director and Senior Principal Research Scientist at Adobe Research, as well as a Professor at the Computer Science Department of Ecole Polytechnique, Institut Polytechnique de Paris. He is also a Professor (on leave) at Telecom Paris, Institut Polytechnique de Paris. He was previously the founder and head of the Computer Graphics Group at Telecom Paris and chief scientist at Allegorithmic. He was also an Associate Researcher at TU Berlin and a PhD student at INRIA. His lab at large works on 3D visual computing. His personal research areas focus on 3D Computer Graphics, with a special interest in Modeling, Rendering and Learning efficiently 3D data.