The link to the Digital Library of EuroGraphics (EG) containing all publications for this year's EuroVis can be found here.
We posted some last information on Twitter:
The recommended app for public transportation is LeipzigMOVE (for iOS and Android) – for all other national trains you can use the DB Navigator app (for iOS and Android)
While the included public transportation ticket covers Leipzig City (so-called zone 110) from Sunday to Friday it does not cover the trip from Leipzig/Halle airport to the city which includes zone 162 and zone 163, please be aware!
Expected weather: 25°C and sunshine
The EuroVis 2023 will be held in Leipzig, Germany in presence. This 25th edition of EuroVis will be hosted by the Leipzig University organized by the Image and Signal Processing Group – BSV in collaboration with the Helmholtz Centre for Environmental Research – UFZ. EuroVis is the annual Visualization Conference organized by the Eurographics Working Group on Data Visualization. It has been a Eurographics and IEEE co-supported international visualization symposium held in Europe annually since 1999, as a conference since 2012.
The exciting and vibrant field of Visualization is an increasingly important research area due to its wide range of applications in many disciplines. In general, our ability to collect, store, and archive data vastly exceed our ability to derive useful knowledge and insight. This is a ubiquitous problem. Data visualization is key to understanding large, complex data sets by exploiting the human visual system. Data visualization leverages computer graphics in order to provide a visual overview, explore, analyze, and present phenomena that are often difficult to understand.
The objective of the EuroVis conference is to create and strengthen connections between visualization researchers and practitioners, to foster collaborations, and to draw more researchers in Europe to enter this rapidly growing area of research. EuroVis has an expanded scope to include all areas of visualization and steadily more widespread visibility that allows achieving a more widespread impact.
The main conference is preceded by co-located events held in the same location on June 12th.
News:
2023-08-21: Links to the playlists of all pre-recorded videos for each session are now available in the conference program under "Video".
2023-06-06: The conference program got some updates: fast forward videos and links to the social events are now included.
2023-06-01: We updated the social program by adding two additional events (beach volleyball on Sunday and a city tour on Monday) not listed within the conference program.
2023-05-23: The conference program is online now!
2023-05-02: The information about Keynote and Capstone is now online. Find out what exciting talks await us.
2023-04-24: We updated the Venue and Accommodation page again – deadline extension for provided hotel options (May 10th and 13th) and additional fare information for IC/ICE trains.
2023-03-16: We updated the Venue and Accommodation page – we now provide selected hotel options until April, 29th.
2023-03-06: Due to the overlap of the Bachfest 2023 and EuroVis 2023, some hotels have limited room availability – check and compare prices to secure a good deal.
2023-03-01: The Call for Posters is online.
2023-01-28: The schedule for the Full Papers has been updated!
2023-01-27: The Call for Early Career Award is online.
2023-01-12: The Call for Panels and Tutorials is online.
2023-01-02: The Call for PhD Award is online.
2022-11-29: We included additional information about publishing with Plan-S and EuroVis, see here!
2022-11-17: The CfP for Short Papers is online.
2022-11-02: The workshops are now listed.
2022-10-20: The deadline for STAR sketch submissions was extended. It is now due on October 24, 2022 (Monday).
2022-10-12: The CfP for Full Papers is online.
2022-10-12: The Reviewer Guidelines were updated.
2022-10-06: The CfP for Dirk Bartz Prize is online.
2022-09-29: The CfP for STARs is online.
About Leipzig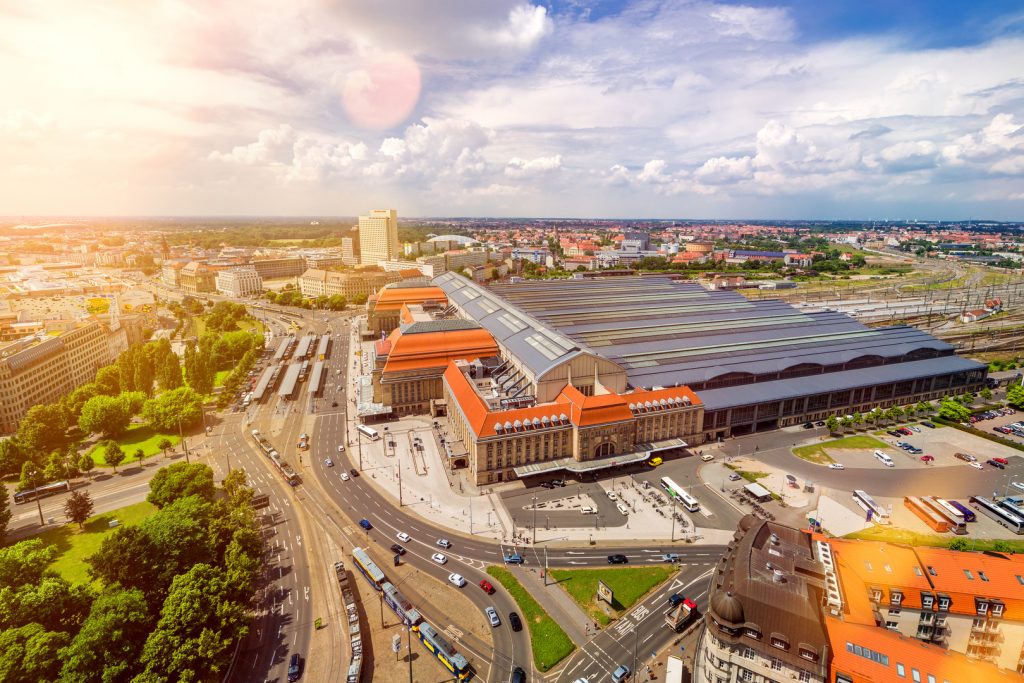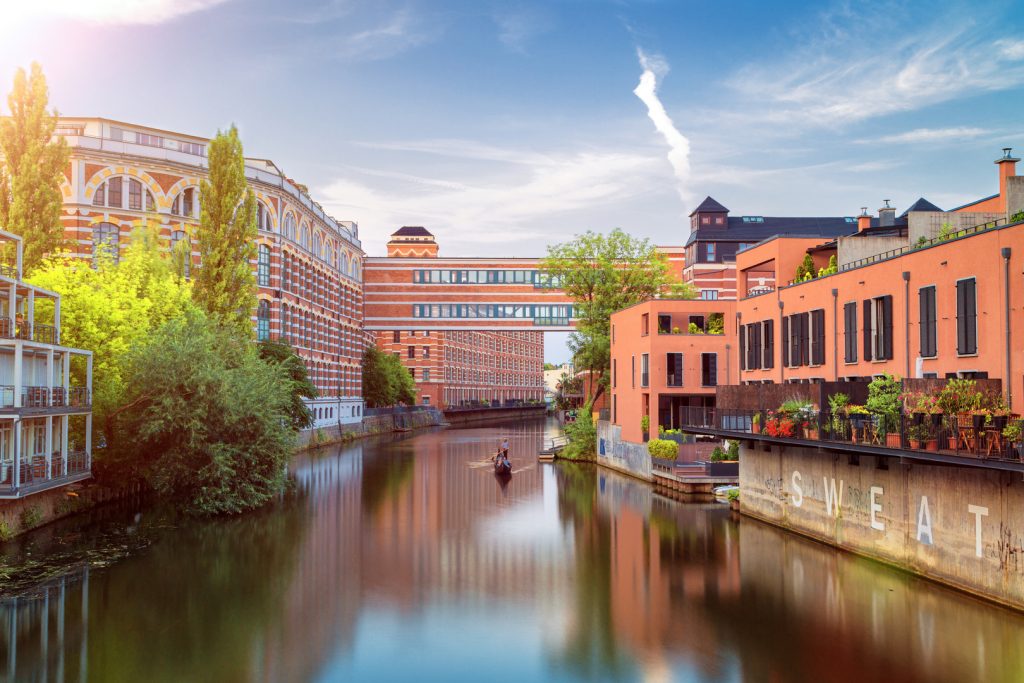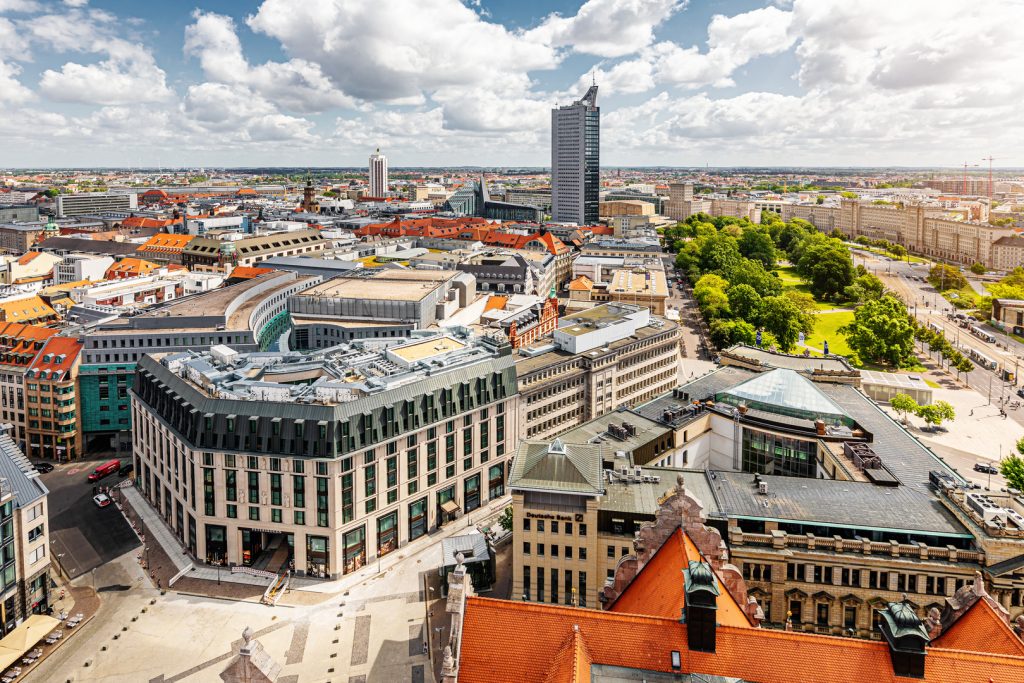 fLTR: Central Station, White Elster, view from New Town Hall (source: Philipp Kirschner/leipzig.travel)
The city is one of the most uprising cities in Germany with a rich history and culture. Johann Wolfgang von Goethe, Gottfried Wilhelm Leibniz, Friedrich Nietzsche, and ex-chancellor Angela Merkel are all alumni of Leipzig University. Leipzig is surrounded by many beautiful lakes and nature and is close to the capital Berlin. Public transportation is included within the ticket (valid from Sunday to Friday), so here are some impressions about our city. We are looking forward to seeing you there!
Other events in Leipzig around the same time:
26-29 May 2023: Wave-Gotik-Treffen, the largest gothic festival on this planet: the official website and Wikipedia.
8–18 June 2023: Bachfest »BACH for Future«, more information here.
To have an interactive sneak peek of Leipzig from an aerial perspective click here.
More touristic information will become available in June 2022 at leipzig.travel.
Previous Editions
Rome
, Italy//
EuroVis 2022
Zürich
, Switzerland //
EuroVis 2021
Norrköping
, Sweden //
Eurographics / Eurovis 2020
Porto
, Portugal //
Eurovis 2019
(*)
Brno
, Czech Republic //
EuroVis 2018
Barcelona
, Spain //
Eurovis 2017
(*)
Groningen
, the Netherlands //
Eurovis 2016
(*)
Cagliari
, Sardinia, Italy //
Eurovis 2015
(*)
Swansea
, Wales, UK //
Eurovis 2014
(*)