Leipziger KUBUS
The main venue of EuroVis 2023 is Leipziger KUBUS. This modern conference center is surrounded by institutions of Helmholtz- and Leibnitz-association, institutes of Leipzig university, and private research companies that offer lecture halls with flexible dimensions and are able to contain up to 450 participants. It is generally close to the city center, therefore offering easy reach by public transport (ticket from Sunday to Friday included) as well as a good connection from other cities via motorway A14.
Currently, the best connection by public transport is using the Tram number 3 and exit at the stop "Permoser-/Torgauer Straße", from there it is just a 5-minute walk towards east.
Map: Google Maps | OpenStreetMap
Adress: Permoserstraße 15, 04318 Leipzig, Germany
Website: Leipziger KUBUS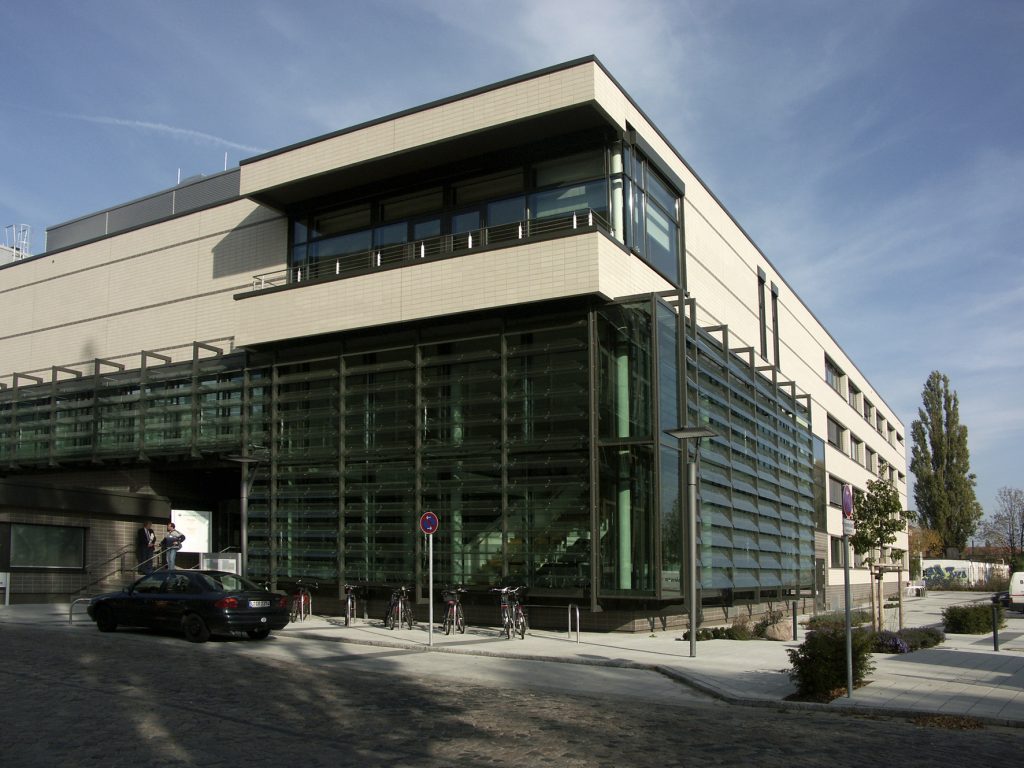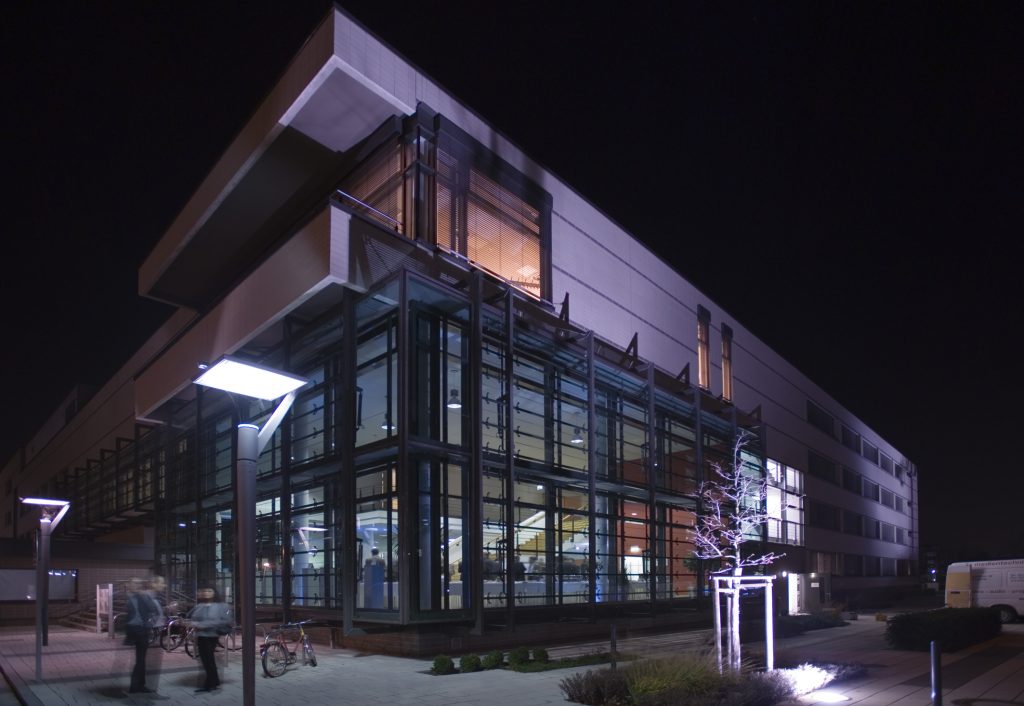 Leipziger KUBUS by day and by night (source: UFZ)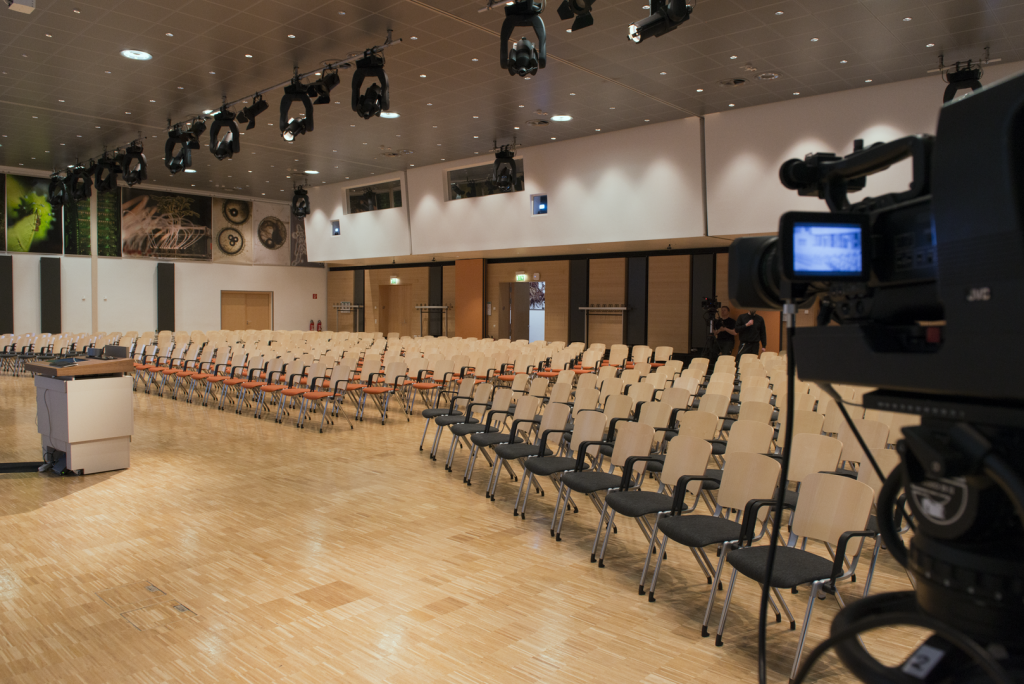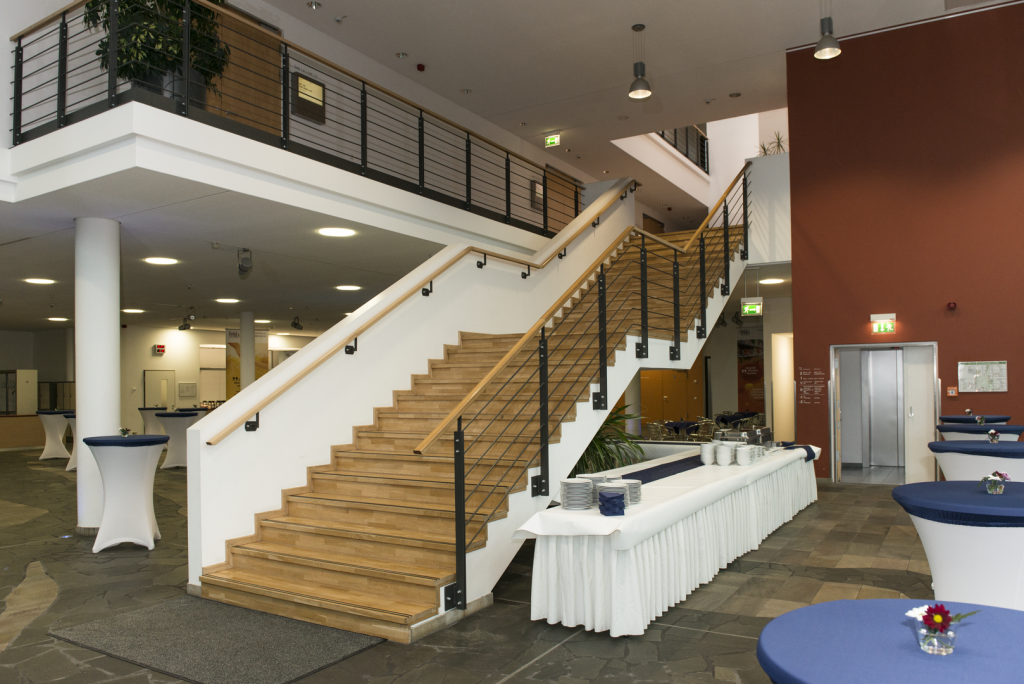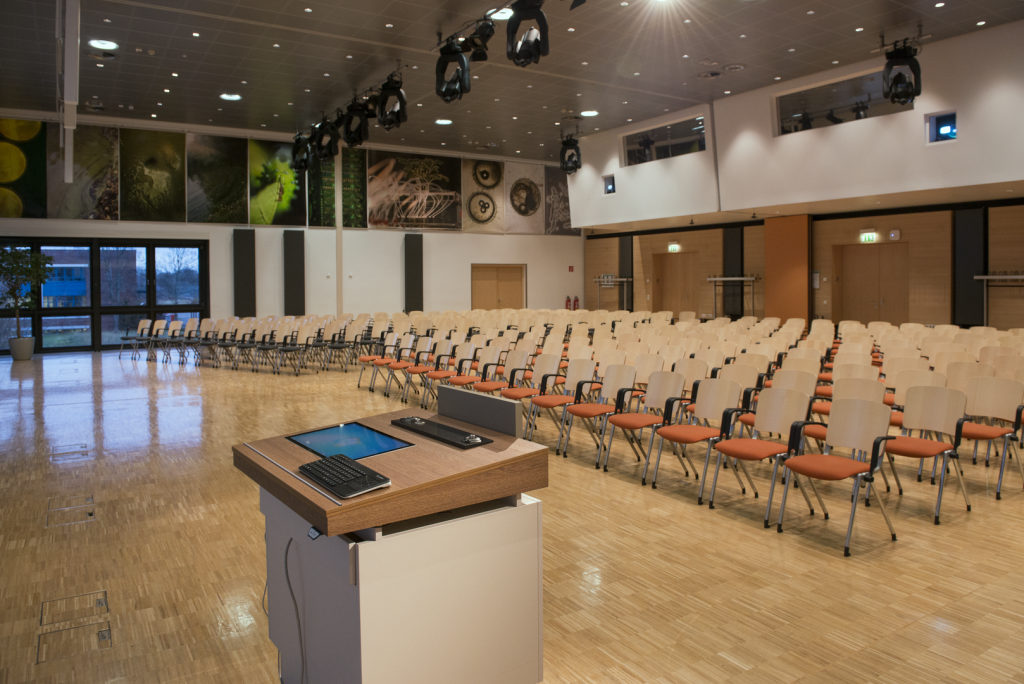 Interiors of Leipziger KUBUS (source: UFZ)
Accomodation
We do not recommend any specific hotel, since the venue is not within a conference hotel, but Leipzig has plenty of hotels to choose from. We recommend booking hotels over typical websites like Booking.com, HRS, or Expedia and finding a suitable choice within the city center and having a short distance to Leipzig Central Station.